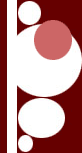 Shoutouts*
You know who you are, but I'll throw you on here anyway. If you don't know what I'm talking about, then you shouldn't be here looking!

This page will elt everyone know exactly how i feel about them, wether its good, bad, ugly, or pretty!
| | |
| --- | --- |
| | Aka. YELLOW. So manay memories don't even know where to begin. First lets start off will weaird and totally random trips to Flatrock. Hockey, MIKEY*, softball vs. baseball, goin to get ice cream just to check out some fella. Gettin followed by some random guy when you dropped me off. You listening to all my bullshit about people and things. You being absoulty petrified of my cat but loves the ol dogs even tho they're bigger. BrUcE** <-- enough said there lol, school dances, walking down the cooridor in school and saying whats wrong with people*lol, goin to watch jr. softball even when my player isn't there playing. Your a really good friend... you know how to keep secrets when you have to, both of us know what the other is thinkin with out it even having to be said, your just a good friend and I know i can trust you with anythig so thanks for being there for me. |
| | |
| --- | --- |
| Oh Randi, Randi, Randi where to begin haha. Good ol grade 10 where we became like best friens because we have every class together, the wonders of pouch cove and all the possibilities. Attempt after attemp of trying to see movies. Harry Potter! High school dances gettin drunk and gettin caught. You getting your lience and not having a car to drive :(. Out the cove. Enterprise!... not knowing what we want to do. Hairdressing. The good ol Murray's eh (in case you don't know what im talkin about her ... Frankie lol). Goin out the cove. Parties. Awkward nights goin out the cove when there is like no one out lol ... You being like the only person who about Al and not telling anyone. Randi your a really good friend, you also kept secrts when I needed them kept, your there tellin me things I need to hear like me not being crazy and everything lol. We may only of became friends in grade 10 but I hope we remain friends for a very long time. | |
Oh my Crazy Nancy, I really don't know where to begin with you! Well let's go back to when we became friends in grade 9. lol me just joing your group, then gettin into tuns of fights in grade 11 in art class over the most stupid things imaginable. Parties, school daces, out the cove, then hating to go out the cove, lots of fellas, likin the same fellas lol (BK) not anymore tho thank god! you being smart in physics and being like the only person who passed with a decent mark. school dances gettin drunk in the bathroom!

Nancy your a good friend to and I can talk to you whever I need to talk and I know you can do the same with me and that we can both trust in each other not to tell anyone. I hope we stay friends for a long time even when school is out for good!

Kimmy

Oh my Kimmy what do I say, We go from bring best friends to even hardly being freinds at all! .. School dances, you callin shot gun to nicoles car like a month before she even had her lience, goin out, guys haha, BUNS*, goin all over flatrock to find ya, bein out in pc lol. Oh Kimmy you are a good freind too so I hope we'll be friend sfor a long time!
Nicole Stokes

Well where do I start with you Pancakes, haha just jokin. We have been friends since the biginning of time it feels like! .. so many memories such as our first May 24 party where we had to walk back to your house and you falling down the hill because you were after havin a few to many I wold say. You workin at Tims even though I told you it was horrible. And oh ya what ar eyou doing in this pic <-- .. I don't htink I was there for that .. haha ... You likin Christopher before you even met him. Do I ever know your type! lol .. Ms. Dawe and her turkey neck, you getting kicked out like erv day from her class! So many memoires that I don't think I'd ever have enough room to write them all down! .. So I'll Leave it at that .. lol Thanks for being my friend, your always there when I needs ya and I hope youknow you can always talk to me!
| | |
| --- | --- |
| Oh Jackie, Jackie, Jackie where to begin! You were also a friend since the beginning of time! So lets start off with some memories ... well the first one that comes to mind is Danny! ... all the summers, birthday parties, you getting your lience, cooming down to see Alex, you comin to pick me up, Regatta 04 ... sports days friom back in the day, everything from elem and jr. high and sr. high. If i was to write all our memories down I think this page would go on forever. Jac you have been my friend forever and even though I wasn't there when this pic --> was takin (once again what were you and stokes at) I hope we remain friends forever because youw ere always there for me! | |
| | |
| --- | --- |
| | I don't eve know where to begin with you! lets go abck to the ol days haha .. ms. dawe andher tukey neck, you getting kicked ut evry class, you havin the first drinkin "party" where i actually drank and quite full haha .. you were the one who gave me my first cigratte haha .. nevr again .. lol .. lots of good time, dances, parties first field party, booze, everything ... good friend, i hope we stay that way too. |
Amber's Flower Shop

Address:
300 Baker Avenue
Concord, MA 01742
Tel: 1-800-555-1212
Hey guys, I know I don't have everyone, actually I don't have a good many here that's because I don't have nay pictures of you guys that good for this haha .. so if you wnat to be here give me some pics and if you send them to me make sure they are saved as a jpg! .. thanks alot ..